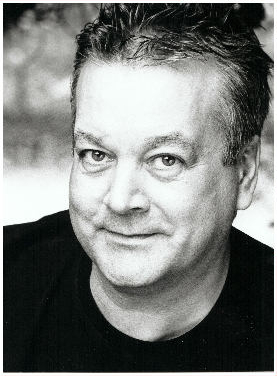 Born:
Robert Nicholas Crush, 23rd March 1954
Place:
Leyton, East London
Educated:
Barclay Infants / Junior School, Leyton (5-11), Leyton County High School for Boys (11-16)
Parents:
Tom and Peggy Crush
Sisters:
Susan and Gina
Brother:
Philip
Nieces:
Hannah, Claire and Emma
Nephews:
Alex and Christopher
First piano tutor:
Vin Hurst
First experience of working an audience:
Joined a concert party at the age of 13, playing shows on bandstands in and around London parks
Next step:
2 residencies at pubs in Essex, working Saturday and Sunday nights … I was 15!
First "proper" job:
Working in the record department of "W.H.Smith" in Kingsway, London (now a "Starbucks"!!)
Second and final job before entering showbusiness:
Office boy at "Leslie Grade Ltd.", a theatrical agency
Big Break …
Winning the television talent show "Opportunity Knocks" 6 times in a row.
First appearance:
18th September 1972
Professional stage debut:
Supporting Jack Jones at the London Palladium, November 1972
Career Highlights:
My first gold disc and the standing ovation given to me by the audience following my "40th Birthday Concert", recorded for BBC Radio 2 … it was validation that I'd gone from a talent show discovery to someone who had real staying power!
Favourite Male Singer:
Johnny Mathis
Favourite Female Singer:
Dusty Springfield
Favourite Composers:
Burt Bacharach, Stephen Sondheim, George Gershwin
Musical influences:
Russ Conway, Liberace and Dorothy Squires, who taught me everything I know about finishing a song BIG!
Best Theatrical Experience:
"Lena Horne, The Lady and Her Music", Nederlander Theatre, New York, 1982 … the most thrilling night I've ever spent in a theatre
Best Cabaret Experience:
Anthony Newley at the Green Room, Cafe Royal, London, 1998 … a master class
Favourite live performers:
Liza Minnelli, Steve Lawrence & Eydie Gorme, Elkie Brooks, Judy Collins
Favourite recordings:
Too many! – but off the top of my head …
Going back – Dusty Springfield
MacArthur Park – Richard Harris
Love Letters – Ketty Lester
Yellow roses on her gown – Johnny Mathis
If he walked into my life – Eydie Gorme
Portrait of my love – Matt Monro
Anyone who had a heart – Dionne Warwick
Somewhere along the way – Nat King Cole
Passing strangers – Sarah Vaughan & Billy Eckstine
Is that all there is? – Peggy Lee
This nearly was mine – Barbara Cook
First time on a Ferris wheel – Nancy Wilson
Favourite Movies:
On Golden Pond, Cinema Paradiso, Some like it hot, Moonstruck, Tea with Mussolini, The Color Purple
Favourite TV shows:
Family Guy, Will and Grace, Frasier, documentaries
Favourite author:
Maya Angelou
Favourite possession:
The jukebox I bought myself to celebrate my 50th birthday
Favourite cities:
London (of course!), New York, Las Vegas, Venice
Present home:
Central London, within walking distance of the Houses of Parliament!
"What would you do if you weren't in showbusiness?"
Unthinkable!! It's been my life for nearly 50 years … can't imagine ever doing anything else.